Save On Energy Consumption And Costs With An Air Source Heat Pump
If you want to beat the heat in summer, your first thought might be an air conditioner.
That's logical. But did you know you can save energy and money with an air source heat pump?
Products like ductless heat pumps and cold climate heat pumps are energy-saving, lower-cost solutions that'll keep you cool in summer and warm in winter.
It might sound backwards, but you can actually keep your home comfortably cool in the summer with an air source heat pump. Heat pumps move heat energy from one space to another, exchanging warm air for cool air, or cool air for warm air, depending on your climate needs. They effectively bring warm air into a room, or remove it.
A heat pump provides coolness like an
air conditioning
unit, but doubles as a space heater during the winter. When used in conjunction with your high-efficiency
furnace
, it's an economical solution for comfortable temperatures all year round. In fact, an air source heat pump is one of the most effective ways to reduce heating energy consumption.
How can we help you with a heat pump
home comfort system?
At Comfort Plus ClimateCare we offer a wide range of heat pump products. These models are extremely quiet, while maintaining an emphasis on high efficiency.
Whether you're new to this type of technology or already know all about it, our highly trained advisors will help you make the best choice for your needs.
We also offer maintenance and protection plans, so if anything goes wrong with your home comfort system, we'll be there to provide quality service and repairs.
CHOOSE |
ALL INCLUSIVE
ONE PAYMENT
ZERO WORRIES
CLARITY
Get the peace of mind you deserve with our all-inclusive furnace subscriptions. No money down & low monthly payments that include everything.
Need efficient and affordable home heating solutions?
Our friendly customer service agents in Brantford, Cambridge and Hamilton,  are always available to walk you through the options available to you.
And when you've made the big decision, you can be sure our locally-owned and operated business will provide the superior service homeowners have come to expect from us.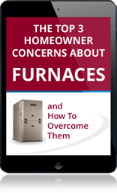 Concerned About Yor Furnace?
Here are the top 3 concerns and solutions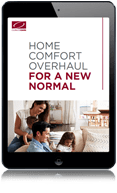 Home Comfort for a New Normal
Tips to keep your home comfortable all year round