WeCare Maintenance & Protection Plans
for Your Heat Pump
If you are worried about how your new heat pump is going to fare through those cold winters and hot summers, invest in a WeCare Maintenance or Protection Plan. It provides comprehensive HVAC system coverage with all maintenance and repair work performed by professional technicians from Comfort Plus ClimateCare.
Heat Pump Maintenance or Protection Plan
A WeCare HVAC system maintenance or protection plan covers your heat pump and everything else needed to keep you warm in the winter and cool in the summer. We're there for seasonal maintenance and – just in case – on call for emergency repairs.
If you are noticing any of these signs, then your furnace could likely use servicing. You do not want to ignore the need for furnace repair in Brantford, Cambridge and Hamilton, this could lead to increased utility bills and further irreversible damage to your unit.
CHOOSE |
ALL INCLUSIVE
ONE PAYMENT
ZERO WORRIES
CLARITY
Get the peace of mind you deserve with our all-inclusive furnace subscriptions. No money down & low monthly payments that include everything.
Heat Pump Maintenance or Protection Plan
Heat pump systems are typically more energy efficient than traditional oil and gas furnaces. Whether you are using an energy efficient heat pump in conjunction with your main furnace or with a geothermal heat pump for sustainable, low cost heating and cooling, a WeCare Maintenance or Protection Plan will keep your system operating at its best. Routine system maintenance is a sure way to avoid future repairs, reduce energy waste and keep your utility bills low. Comfort Plus ClimateCare will keep up with all the regular maintenance on your heat pump and HVAC system, including:
While some HVAC maintenance tasks are fairly straightforward, many are beyond the experience level of the average home owner. There is value in having local, professional technicians do the work for you. We will make sure everything is done right, and done when it should be.
A WECARE PROTECTION PLUS PLAN COVERS
HEAT PUMP MAINTENANCE COSTS
Protection for your geothermal or high efficiency heat pump falls within your WeCare Protection Plus Plan. These plans include: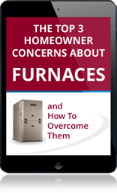 How to avoid unexpected expenses
We are your HVAC personal climate experts.
Find out about a heat pump maintenance or protection plan for you and your home.
We are your HVAC personal climate experts in Brantford, Cambridge and Hamilton.
Request a service call from Comfort Plus ClimateCare's service specialists. Emergency service available 365 days a year.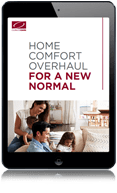 Home Comfort for a New Normal
Tips to keep your home comfortable all year round