About Comfort Plus Climatecare
We're Part of a Canadian Cooperative
of Heating, Ventilation and Air Conditioning (HVAC) Contractors
Comfort Plus ClimateCare is part of the ClimateCare cooperative, which is Canada's largest network of independent heating, ventilation and air conditioning (HVAC) contractors. We're 100% member owned, and we've been that way since the cooperative formed in 1992.
The ClimateCare cooperative is a network of local businesses spread across Ontario, dedicated to delivering on the high standards associated with the ClimateCare name. When you work with a ClimateCare member, you're supporting the economy closest to where you live.

I Want to "Support Local Business"
When you hire a ClimateCare member like Comfort Plus ClimateCare, you're supporting the local economy. With locations in Brantford and Cambridge, we proudly serve these cities and surrounding areas.
Comfort Plus ClimateCare is committed to ongoing training and technical education so we can reliably provide surpassing service and modern solutions. Each of our team members has pledged to follow through on the We CARE promise of comfort, accountability, reliability and excellence.
What's It Like to Partner with Comfort Plus ClimateCare?
First and foremost, when you choose Comfort Plus ClimateCare, you get skilled HVAC systems contractors that are available 24 hours a day, 365 days a year. Beyond that, you'll enjoy.
Comfort Plus ClimateCare – We're a breath of fresh air.
Looking for Heating, Ventilation, Air Conditioning (HVAC) in Brantford, Cambridge or Hamilton? Comfort Plus ClimateCare is the trusted choice because we're:
We'd like to get to know your friends, family and neighbours. Most of our customers here at Comfort Plus ClimateCare come from referrals from people just like you.
To thank you we are introducing a new referral program. When you refer someone to us who becomes a customer, we will give you 3 months for free on your current WeCare Maintenance or Protection Plan.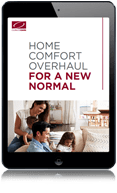 Home Comfort for a New Normal
Tips to keep your home comfortable all year round
WE WANT SKILLED AND EXPERIENCED HVAC PROS
You have extensive experience as an:
You also possess at least one (or more) of the following licenses:
You are 100% dedicated to customer service 100% of the time.
Does all that sound like you?
If so, fill out the form on this page and apply to join the Comfort Plus ClimateCare team.
Sales positions also available
Is providing honest advice to customers and helping them make the right home comfort decision for their needs important to you?
Are you passionate about building long-term relationships with people?
If so, we want to hear from you. Complete the form on this page to show your interest in becoming a Comfort Advisor with the Comfort Plus ClimateCare team.
Comfort Plus ClimateCare is proud to have joined the vetted ranks of the Baeumler Approved Program. The program is run by HGTV's Bryan Baeumler, who is the host of a number of shows including House of Bryan, Disaster DIY, Leave it to Bryan and Home to Win.
Baeumler's program only accepts companies and contractors who have a verifiable history of quality work, according to both their past customers and the other companies they work with. By joining, we also agree to a code of conduct that requires honesty, respect, professional behaviour, and much more.
Comfort Plus ClimateCare in Brantford, Cambridge and Hamilton, is proud to meet and maintain the high standards of this program. We invite you to learn more about the program or contact us for the best in HVAC products and services.
Have a look at some of our most popular videos below and be sure to check back for new topics.
Request A Service Call From Comfort Plus ClimateCare Service Specialists.
Emergency service available 24 hours a day, 365 days a year. After hours calls are responded to within 60 minutes – guaranteed!