Ductless Air Conditioners
Benefits of a Ductless Air Conditioner
Ductless air conditioners are a popular choice for homeowners. They are usually a wall-mounted, indoor unit operated by an outdoor compressor. Unlike window units, which are the other common alternative to central air conditioners, ductless units only need a very small hole to be drilled into the wall.
Considering a ductless air conditioner? You're not alone. They're an increasingly popular option because they provide many benefits, including:
They are a great choice for anyone looking to add air conditioning to their existing home without the necessity of ductwork or loud and cumbersome window units.
Want to learn more about a ductless air conditioner in Brantford, Cambridge and Hamilton? The team at Comfort Plus ClimateCare is ready to help. Contact us today to learn more.
CHOOSE |
ALL INCLUSIVE
ONE PAYMENT
ZERO WORRIES
CLARITY
Get the peace of mind you deserve with our all-inclusive furnace subscriptions. No money down & low monthly payments that include everything.
Helping you make the right choice for your home
If you're looking in Brantford, Cambridge and Hamilton for the best ductless air conditioner available to fit your lifestyle and your budget, look no further. Comfort Plus ClimateCare will match you with the right product.
Our friendly customer service agents are standing by to help you learn more about how you can stay comfortable and save money.
Request a service call from Comfort Plus ClimateCare service specialists. Emergency service available 24 hours a day, 365 days a year. After hours calls are responded to within 60 minutes – guaranteed!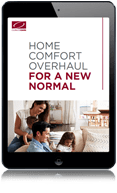 Home Comfort for a New Normal
Tips to keep your home comfortable all year round