There are few things more satisfying than the cool comfort of an air-conditioned home during the stifling summer heat.
For air conditioning in Brantford, Cambridge and Hamilton, homeowners choose Comfort Plus Heating and Cooling. That's because with over twenty years in the business, we are the local cooling experts.
Comfort Plus Heating and Cooling Has Home Air Conditioning Systems That Fit Your Lifestyle And Your Budget
Looking for an air conditioner in Brantford, Cambridge or Hamilton? We have home air conditioning systems designed to meet your needs. Whether you're looking for an energy efficient upgrade or simply need your current air filtration setup enhanced, Comfort Plus Heating and Cooling is here to meet your needs all summer long.
At Comfort Plus Heating and Cooling our top priority is your comfort. Whether it is our house brand series or our top of the line air conditioners, we are sure we have the right combination of energy efficiency, comfort and affordability to suit your unique situation.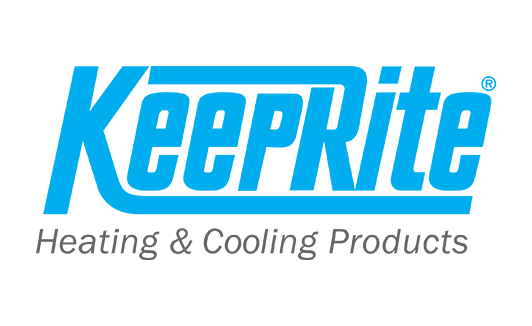 We are proud to be a KeepRite® dealer. When you choose KeepRite® heating and cooling equipment, you're choosing enhanced dependability and innovation in home comfort. We are proud to give you the latest in engineering and technology.
Click on the KeepRite®make/model below for more information:
N4A4S Performance 14 Central Air Conditioner
C4A6S16 SEER2 Single-Stage Air Conditioner
CVA9 Ion™ 19 Variable-Speed Air Conditioner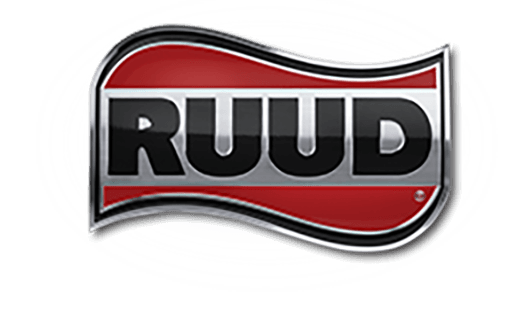 We are proud to be a Ruud dealer. Ruud is consistently ranked among the most dependable and reliable units available. Click here for more information on Ruud air conditioners.
Upgrading Your Central Air System?
Many homes in our area were built with central air conditioning in mind, but technology has changed, which means that your old central air system is probably outdated. New central air conditioning systems are:
Why stick with an old central air system when an upgrade can pay for itself in savings over the first 5 years of use? Yes, it can pay for itself through your monthly savings in just 5 years!
Is Ductless Air Conditioning An Option For Your Home?
You bet it is.
Ductless air conditioning
solutions offer many advantages over central systems. They are energy efficient, quiet and direct the cool air where and when you need it. Some features include:
At Comfort Plus Heating and Cooling, our ductless air conditioning systems offer versatility, easy installation, energy savings and the cooling power you need to stay comfortable with the kind of air conditioning Brantford, Cambridge and Hamilton residents need. We are certified Mitsubishi installers.
Comfort Plus Heating and Cooling can get your AC working and keep your family cool during those hot days.
Helping You Make The Right Choice
If you're looking for the best home air conditioner in, look no further. Our expert advisors will help pair you with a cooling system that will fit your lifestyle and budget. Our goal is to find you the most efficient and quietest products within your budget.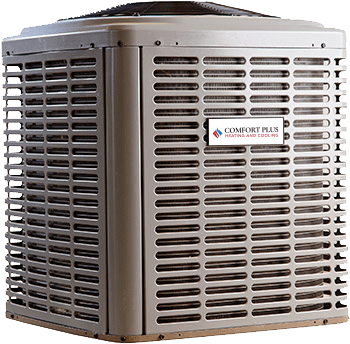 With locations in Brantford and Cambridge, here at Comfort Plus Heating and Cooling, we offer the kind of customer service you expect from a locally-owned and operated business, including:
Which central air conditioner will you choose?
There are several different high-efficiency options when it comes to central air conditioning systems. Our air conditioners are durable, quiet and many are Energy Star certified. We can help you find the best central air conditioner for your home cooling needs, whether it's from one of our trusted well known manufacturers or our house brand, we'll find the perfect fit for your budget and needs.
Here's a brief snapshot of some of the competitively priced central air conditioner choices you have:
13 seer
Single Stage

A budget-friendly central air conditioner with a single-stage compressor will keep the heat out all summer. Our 13 Seer model is built for reliability & affordability.
16 Seer
Single Stage

Save energy with our 16 Seer model while enjoying ultra quiet operation. This model is built for tough, lasting durability. ​
17 Seer
Two Stage

Our 17 SEER two-stage compressor quietly delivers enhanced comfort and better levels of humidity control. ​

SEER, or Seasonal Energy Efficiency Ratio, is a measure of air conditioner and heat pump cooling efficiency. SEER ratings are calculated by the cooling output for an average cooling season divided by the total electric energy input during the same time frame. A higher SEER rating means greater energy efficiency.
HSPF, or Heating Seasonal Performance Factor, is used to measure the efficiency of a heat pump. HSPF is the ratio of the heat output to electricity use over an average season. Similarly to the SEER rating, the higher the HSPF rating, the greater the energy efficiency of the unit.
Helping you make the right choice for your home
If you're looking for the best central air conditioner available to fit your lifestyle and your budget, look no further. We will match you with the right product. Our advice doesn't end with the product selection, though. You can count on Comfort Plus Heating and Cooling in Brantford, Cambridge and Hamilton to provide full maintenance tips and service throughout the life of your air conditioner.
Our friendly customer service agents are standing by to help you learn more about how you can stay comfortable and save money.
Request a quote on home cooling solutions and products from Comfort Plus Heating and Cooling. We offer affordable financing!
An ecobee smart thermostat is an easy way to save money and energy in your home.
Reduce Energy Use From Anywhere
We know that just as important as staying warm in the winter and cool in the summer is being mindful of just how much energy and money you're using to do both. Sometimes you may even wonder about it while you're away from the home: was the air conditioner on when I left? Did I keep the heat on too high? What's this going to cost me?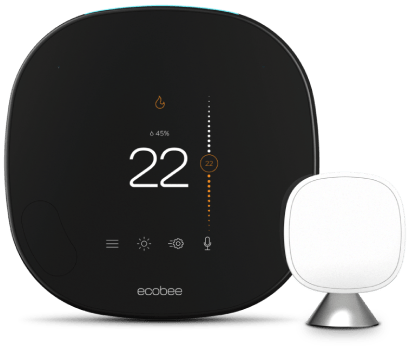 Here are a few reasons that an ecobee smart thermostat can help you put your mind at ease when you're asking these questions: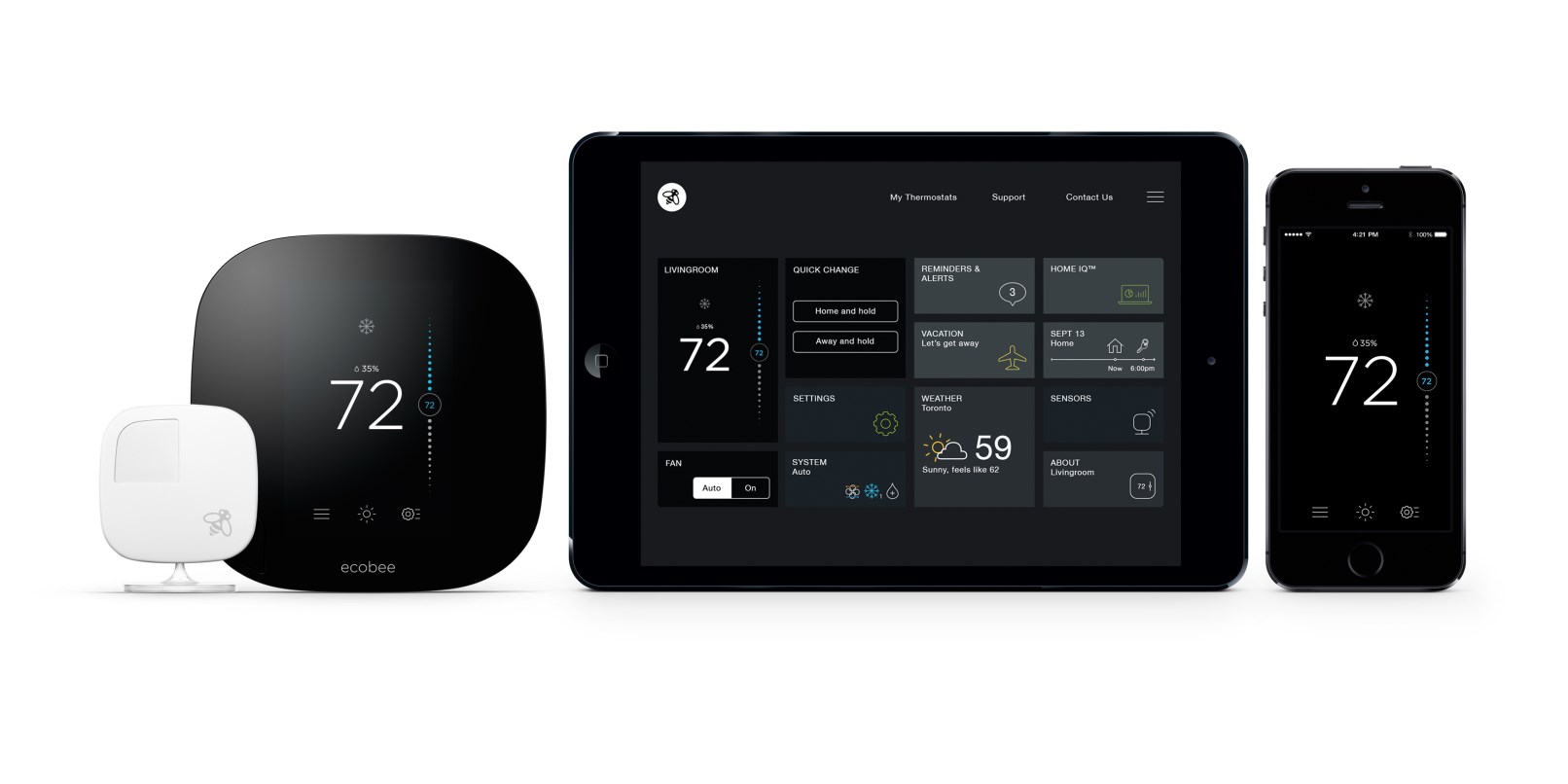 We're committed to providing you with the best customer service experience possible, and will answer any questions you may have about why this system may be the right choice to meet your needs for saving on energy use and costs.