Water Heater: Rent vs Own
Water Heater Ownership Options from Comfort Plus ClimateCare Make it Easy
One question you often hear in life – especially when you become a homeowner – for many different products: buy or rent?
Water heater ownership may not have crossed your mind when it comes to the issue of permanently purchase vs an endless rental, but there are a lot of factors to consider regarding which choice is right – and the benefits of buying from us may surprise you.
CHOOSE |
ALL INCLUSIVE
ONE PAYMENT
ZERO WORRIES
CLARITY
Get the peace of mind you deserve with our all-inclusive furnace subscriptions. No money down & low monthly payments that include everything.
The Difference Between
Buying and Renting a Water Heater
Let's take a look at why you might want to consider purchasing from Comfort Plus ClimateCare instead of choosing a rental company when it's time to get a new model.
Whether it's a tankless water heater, a storage tank water heater, or a combo system, the benefits of buying from Comfort Plus ClimateCare in Brantford, Cambridge and Hamilton remain the same, and offer numerous advantages over renting.
So: Buy or Rent? Water heater ownership isn't as complicated as you may think, and Comfort Plus ClimateCare is here to make it as easy, convenient and affordable as possible.
It only makes sense to include your water heater as part of your total system WeCare Maintenance Plan.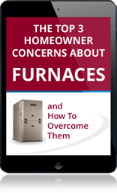 How to avoid unexpected expenses
If you'd like to learn more about the benefits of buying a water heater vs renting one, give us a call today. With a commitment to bringing you the best possible shopping experience, from an initial conversation to long-term service, we're here to help you with all of your questions and needs by always following through on our promise of Comfort, Accountability, Reliability and Excellence.
Request a quote on solutions and products from Comfort Plus ClimateCare in Brantford, Cambridge and Hamilton. We offer affordable financing!