Make Humidifier Service and Repair Easy With a WeCare Maintenance Plan
A WeCare Maintenance Plan from Comfort Plus ClimateCare will include humidifier service as part of your total heating and cooling system protection.
With a properly functioning humidifier, your home feels more comfortable and your utility bills will be lower. At optimum levels of moisture, less heat is needed to keep you warm.
CHOOSE |
ALL INCLUSIVE
ONE PAYMENT
ZERO WORRIES
CLARITY
Get the peace of mind you deserve with our all-inclusive furnace subscriptions. No money down & low monthly payments that include everything.
Cover All Your Humidifier Maintenance Needs
Take the hassle out of regular heating and cooling system maintenance and have professional technicians from your Comfort Plus Climate Care handle it all. It only makes sense to include all of your HVAC equipment in one plan.
Humidifiers generally do not need a lot of maintenance, but like all HVAC equipment, they need seasonal care and attention to maintain their efficiency and prevent future problems. If your humidifier ever stops working, with WeCare, professional technicians will respond promptly to fix it, day or night.
Most homeowners would rather not spend their weekends maintaining HVAC equipment. Leave it to someone with the time and experience to do it right. Rest easy knowing our service expert is making sure your humidifier and heating system are working properly.
Regular, seasonal maintenance includes the following checklist of humidifier maintenance tasks:
Contact us to discuss today!
We have the resources in Brantford, Cambridge and Hamilton to keep you and your family cozy all winter long with a flow-through humidifier and efficient heating system.
Request a service call from Comfort Plus ClimateCare service specialists. Emergency service available 24 hours a day, 365 days a year. After hours calls are responded to within 60 minutes – guaranteed!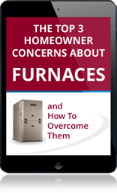 Concerned About Yor Furnace?
Here are the top 3 concerns and solutions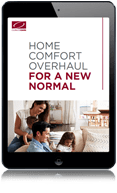 Home Comfort
for a New Normal
Tips to keep your home comfortable all year round