Air Conditioner Maintenance
Our Home Air Conditioner
Maintenance Plans Can't Be Beat!
With the scorching summers we can have here in Brantford, Cambridge and Hamilton, it's important to have reliable equipment—and expert technicians on hand when they need maintenance.
With a Comfort Plus Heating and Cooling home air conditioner maintenance plan, we're always on call. A ComfortCARE Protection Plus plan will cover seasonal maintenance and any necessary air conditioner repair, regardless of the cause. Service is always performed by one of our professional technicians, who are local experts with your best interests and comfort in mind.
WHAT'S INCLUDED IN THE ComfortCARE MAINTENANCE
or Protection Plus Plan Precision Tune Up
Got a home air conditioner? Maintenance and regular cleaning will help prevent unexpected problems (and costs) and ensure your unit operates at peak efficiency. Not only will you save money in the short term with lower utility bills; a well cared for
air conditioner
will last for years and years. Here is just a sample of the 22-point home air conditioner maintenance checklist our technicians perform during a maintenance visit:
If you are noticing any of these signs, then your furnace could likely use servicing. You do not want to ignore the need for furnace repair in Brantford, Cambridge or Hamilton, this could lead to increased utility bills and further irreversible damage to your unit.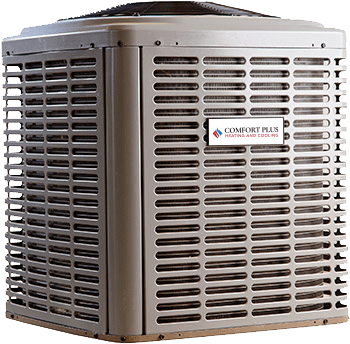 ComfortCARE Heating, Ventilation and Air Conditioning (HVAC) System Protection Plus Plans Covers Everything
Home air conditioner maintenance and cleaning service is included in all ComfortCARE Protection Plus Plans. Additional coverage includes:
At Comfort Plus Heating and Cooling, we adhere to the strict, industry-leading quality standards. This means you can rest assured knowing you're getting the most up-to-date technical knowledge available.
Contact the experts at Comfort Plus Heating and Cooling 24/7, 365 days a year for furnace repair in Brantford, Cambridge and Hamilton. We're here to help you get your furnace working again.
Call us to discuss today!
We're a proud locally-owned and operated business servicing Brantford, Cambridge and Hamilton with expert service technicians on the job every day. Some of our employees have been at this for 30 years. Working with us is a breath of fresh air. You'll support the local economy and get the best, friendliest service available while receiving the benefits of central air conditioner maintenance.
Contact us today to learn more about ComfortCARE Maintenance and Protection Plus Plans and how to make air conditioner repair worry-free.