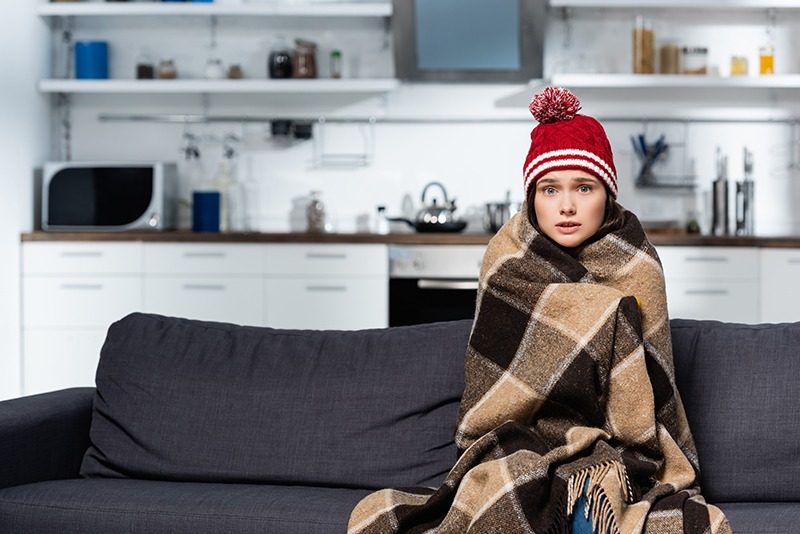 Yes, you can have it fixed or replaced during the pandemic. Here are 5 tips for keeping your family safe during a technician's visit.

As the COVID-19 pandemic approaches the one-year mark, essential home appliances are working overtime. As families shelter in place, ovens are baking more often, washing machines are spinning and furnaces are cranked up against the winter chill.

But what should you do if one of your essential home appliances breaks down during the pandemic?

Let's say it's your furnace that has failed. You may be wondering if it's safe to have a technician come into your home. Are heating, ventilation and air conditioning (HVAC) companies even operating these days?

The good news is that furnace and air conditioner suppliers are considered an essential service and most companies are still operating, albeit with modified policies and procedures. If your heating or cooling equipment breaks down, you can absolutely call for a repair. You can also buy a brand-new unit and have it installed during the pandemic.

But while it is certainly possible to repair or replace your furnace, air conditioner, gas fireplace or hot water heater, that means letting a technician into your home. There's still the COVID-19 virus to consider. So, what can you do to safeguard your family's health during these uncertain times?
Here are five useful tips provided by Comfort Plus Climate Care, HVAC professionals serving Brantford, Cambridge and Hamilton Ontario:

1) If you are feeling unwell, reschedule your appointment to protect yourself and others.

2) Before workers arrive, open windows (if weather permits) and sanitize any door handles they need to touch. Do the same after they leave.

3) When technicians are in your home, maintain a physical distance of six feet and wear a tight-fitting face mask. They should be similarly equipped.

4) Place hand sanitizer at the door and ask workers to use it as they enter your home.

5) Keep your distance: Don't share pens or pass paper – ask for electronic documents and call in or e-transfer your payment instead. If you need to discuss something, try to talk outside.

While some customers are more concerned than others about HVAC professionals accessing their home, communication is the key to alleviating fears. If you want to know how a company is responding to the threat of COVID-19, just ask. If they don't have a clear pandemic policy, like this one, it might be a good idea to look elsewhere.

"When we arrive at your home, you'll have peace of mind knowing that we are taking every precaution to safeguard the health of your family and our employees, including the use of personal protective equipment and enhanced cleaning procedures," says Shawn Dailey, owner of Comfort Plus Climate Care. "As a local resident and business owner, my commitment is to provide safe, dependable and reliable service during these difficult times."

With so many other things to worry about, homeowners can rest easy knowing that essential home appliances can still be repaired or replaced during the pandemic. But, like any other activity these days, it's smart to take appropriate precautions to prevent the spread of COVID-19.

For more information on heating and cooling solutions or to book a free estimate for new equipment, visit the Comfort Plus Climate Care website. Stay safe!